Get in touch to find out more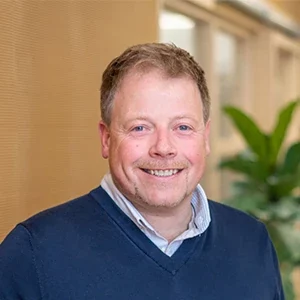 Duncan joined Xoomtalk in 2007. He graduated with a BSc (Hons) in Computing Systems in 1998, and gained over 24 years of telecommunications industry experience through various technical, sales and management roles.
Through his passion for continued innovation and the adoption of new technology, Duncan has driven us forward to create solutions that deliver true operational benefits to over 500,000 users every day. Duncan is responsible for our vision and strategy. His passion for providing the best possible experience and his deep understanding of underlying technologies continues to drive our exciting expansion plans.
Duncan's favourite things about working for Xoomtalk:
"Our talented team, the pace of technological change, and the challenge of ensuring our customers stay at the heart of everything we do as we grow."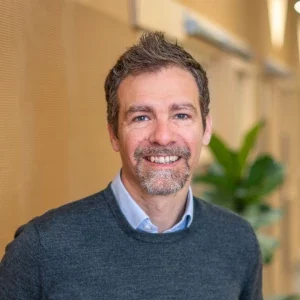 George founded Xoom in 2000 with the aim of helping independent businesses gain access to innovative products to support their technology challenges. As communication solutions grew to be a key part of the company's offering, Xoom became Xoomtalk. 
George graduated from Nottingham Trent University with a BSc in Computing Systems and worked in a number of corporate IT roles where he developed a keen interest in the provision of resilient network services. He oversees the provision and development of our highly resilient core network, our server estate, and all the services we provide to our customers, ensuring they are up to, and beyond, the high standards we set ourselves.
George's favourite thing about working for Xoomtalk:
"I love to solve problems and Xoomtalk lets me do that on a daily basis – I get a real kick out of ensuring our products continue to evolve, and providing a stable and secure environment our customers can really trust in."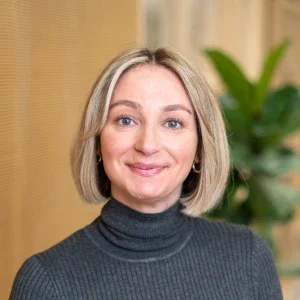 Rachael joined Xoomtalk in 2014 having spent time working in the sports industry where she developed her logistical and operational skills. Having graduated with a BA (Hons) in Architecture, her creative flare and obsession with detail has made her adept at delivering complex business solutions and managing internal operations.
Rachael is responsible for the management of our post sales business functions. She expertly oversees our operation, which includes project management/service delivery, billing, human resources and accounts. Rachael has exemplary people management skills, and passionately drives the continual development of our processes, policies, culture, and workforce.
Rachael's favourite thing about working for Xoomtalk: 
"Simple – our team of experts! Xoomtalk wouldn't be Xoomtalk without them."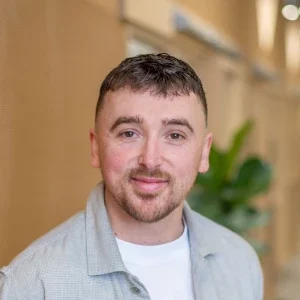 Chris initially began working for Xoomtalk while studying for a BA (Hons) in Business Management & Marketing. At the time he was working one day a week for a company that we acquired. We were so impressed with Chris that he became a full-time member of the team in 2013, following the completion of his degree, and has progressed to become our Commercial Director.  
Chris is responsible for the commercial function of the business, including sales, marketing and product development. He liaises with businesses to fully understand the operational challenges they are facing, then works with our team to build solutions from our market leading products that make a difference and bring value.
Chris's favourite things about working for Xoomtalk: 
"Our team, the technology, and our customers! I love speaking with customers to find out how our solutions can improve their day-to-day operations, and provide the flexibility they often don't have."
Please fill in the form below and outline your requirements and we will get back to you.