Rapid connectivity & flexible hosted phone system for construction professionals
Get in touch to find out more
Quick deployment internet connectivity
direct to your site
In the fast-moving world of the construction and engineering industry, your workforce is often spread across multiple sites and rarely involves being tied to a desk.
The need to maintain contact is vital in keeping a project moving. Investing in a connectivity solution that allows you to connect to the internet anywhere, and a hosted phone system dedicated for construction and engineering professionals means you can get connected to your site from day one.
Whether you are liaising internally with site and sales offices, or externally with sub-contractors and suppliers, any delay in communications can have a huge impact. Improving your communications can boost the efficiency of builds and workflows, resulting in a cheaper and shorter construction journey.
Ready to add a hosted phone system to your organisation?
Connectivity Solutions for Construction
Instant site connectivity
Our quick deployment internet connectivity provides a fantastic opportunity for construction and engineering companies to be fully operational from day one. With superb speeds and reliability, you can eliminate long lead times for connectivity and speed up your project.
The freedom to make and take calls and voicemails on the go is essential to successfully coordinating a project. With an easy click to call function, you can effectively and quickly deliver an idea, make changes or alter the status of a project, making sure all participants are involved with every decision made.
Providing connectivity for short term projects, or sites that are operational for short periods of time, requires high-quality, temporary broadband solutions. Our short and long term contracts offer flexibility and the chance for you to implement our services whenever and wherever. We also make it easy for you to add and remove new users as contractors come and go.
While maintaining communication with remote or mobile workers is important for productivity, it is also vital for safety. Miscommunication can lead to accidents if instructions aren't clearly passed on. Investing in crystal-clear call quality with a reliable connection is essential in reducing any potential risks.
Want to add a hosted phone system to your organisation?
Our Sector Specific Solutions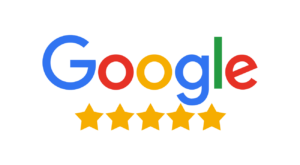 "We have been using xoomtalk for our soft phone business landline number. Charlotte Pree was most helpful on advising the service that would be most beneficial to the business. On a bank holiday weekend we discovered that the phone we used for the app and number no longer worked. We contacted the helpline and they managed to change it over to another phone asap. Very impressed all round.."

"If you want excellent customer service then look no further than Charlie Pree and the team at xoomtalk. Every query is dealt with efficiently and professionally. The telephone and broadband system is second to none and invaluable to our business."

"We have broadband and VOIP services from Xoom and are very happy with the product. The team is very approachable and we feel like we are looked after. There has not yet been a need for technical support, but we feel confident that should it be needed, it will be prompt and effective!"

"Charlie is wonderful and the new IP telephone system is fabulous it connects everybody together within the business, whether working from home in the office and you can have an app on the phone. Even better you can transfer calls to people's extensions on whatever device they are using."

"Highly recommend Xoomtalk for any business with telecommunications needs. I've worked with Charlie and she is very knowledgable, super efficient and friendly. 5 stars to all the team aswell ."

"Xoomtalk have looked after the communication needs of Zapp for the past three years and I can not fault any aspect of their installation and support. It's always easy to make contact and help is immediate. They are now taking care of a much bigger install for us and their communication has exceeded my expectations. Thank you so much for helping us to grow our business."

"We've been using Xoom Talk for a while now for hosted VOIP phones, incredible team, both Sales and Tech should there be any issues. I usually deal with an engineer by the name of Simon. An absolute pleasure to work with, extremely knowledgeable. He know his stuff and always helpful in assisting and giving advice. A huge asset to Xoom. Highley recommendable company to use, very professional all the way."

"Superb service, the team listened carefully to our requirements and created an excellent bespoke VOIP solution at a great price. Technical support excellent too. Have been with Xoomtalk for 2 years and have great working relationship with the team."

"Charlie was extremely helpful when we discussed switching our analogue system over to voip. Her expertise was second to none and could not have done enough for us. The engineer set the system up very quickly out of hours and explained how the system works to the team, we are extremely please with our telephone handsets and the savings we have made through using Xoomtalk.."

"Have had such amazing service from Xoomtalk. The whole team are great especially Charlie who is so knowledgeable and helpful."

Please fill in the form below and outline your requirements and we will get back to you.