A real estate phone
system that brings
the office to you
Get in touch to find out more
Phone systems and VoIP solutions that are
changing the real estate landscape
The real estate industry can operate 24 hours a day, and with many hours spent out of the office, being able to easily connect and speak to colleagues and clients is essential for estate agents and property managers.
A real estate phone system like our market leading VoIP cloud telephony solution gives staff an easy and efficient way of remaining in contact with each other and potential customers.
A simple to use app means your employees really can take their office with them wherever they go. Phone calls and voice conferences can simply be made and received at any time, whether an agent or property manager is sitting at their desk, visiting a property or travelling.
Let's talk about upgrading to a real estate phone system
Estate agent phone systems that
won't hold you back
In this highly-competitive industry, a communications solution that gives you the edge is essential. Offers can come in at any time and with our VoIP phone system you will be able to take the call wherever you are.
VoIP phone systems are easily scalable and will grow alongside your business – it is extremely simple to add as many phones as you need.
Always remain customer focused
What do you do when you are with an important customer, but your phone rings? You don't want to miss the call, but you also don't want to miss a potential sale from the customer you are with. With our solution, calls can be overflowed to another team member, or even another location, giving you assurance that every important phone call will be answered.
With a hosted VoIP phone system, voicemails can be emailed to you when you are away from your desk, so you won't need to wait until you get back to the office to follow-up on that important lead.
Be great at customer service
Being able to quickly respond to a customer's query can be the difference between making and losing a sale. A feature-rich cloud-based telephony solution ensures you never miss a phone call.
Information at your fingertips
With VoIP integration we can easily synchonise your phone system and your third party CRM software together, such as QLX, Agent Pro, Dezrez, Rezi, PCHomes, Veco, Encore Live, ViewPoint, Mortgage IQ, and Pyramid. This gives you all the information you need instantly and reduces the time spent on mundane administration tasks.
Don't let an outdated phone system lose you business
Our Sector Specific Solutions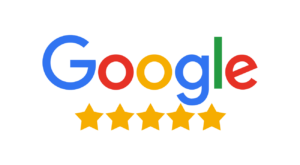 "We have been using xoomtalk for our soft phone business landline number. Charlotte Pree was most helpful on advising the service that would be most beneficial to the business. On a bank holiday weekend we discovered that the phone we used for the app and number no longer worked. We contacted the helpline and they managed to change it over to another phone asap. Very impressed all round.."

"If you want excellent customer service then look no further than Charlie Pree and the team at xoomtalk. Every query is dealt with efficiently and professionally. The telephone and broadband system is second to none and invaluable to our business."

"We have broadband and VOIP services from Xoom and are very happy with the product. The team is very approachable and we feel like we are looked after. There has not yet been a need for technical support, but we feel confident that should it be needed, it will be prompt and effective!"

"Charlie is wonderful and the new IP telephone system is fabulous it connects everybody together within the business, whether working from home in the office and you can have an app on the phone. Even better you can transfer calls to people's extensions on whatever device they are using."

"Highly recommend Xoomtalk for any business with telecommunications needs. I've worked with Charlie and she is very knowledgable, super efficient and friendly. 5 stars to all the team aswell ."

"Xoomtalk have looked after the communication needs of Zapp for the past three years and I can not fault any aspect of their installation and support. It's always easy to make contact and help is immediate. They are now taking care of a much bigger install for us and their communication has exceeded my expectations. Thank you so much for helping us to grow our business."

"We've been using Xoom Talk for a while now for hosted VOIP phones, incredible team, both Sales and Tech should there be any issues. I usually deal with an engineer by the name of Simon. An absolute pleasure to work with, extremely knowledgeable. He know his stuff and always helpful in assisting and giving advice. A huge asset to Xoom. Highley recommendable company to use, very professional all the way."

"Superb service, the team listened carefully to our requirements and created an excellent bespoke VOIP solution at a great price. Technical support excellent too. Have been with Xoomtalk for 2 years and have great working relationship with the team."

"Charlie was extremely helpful when we discussed switching our analogue system over to voip. Her expertise was second to none and could not have done enough for us. The engineer set the system up very quickly out of hours and explained how the system works to the team, we are extremely please with our telephone handsets and the savings we have made through using Xoomtalk.."

"Have had such amazing service from Xoomtalk. The whole team are great especially Charlie who is so knowledgeable and helpful."

Please fill in the form below and outline your requirements and we will get back to you.