Recruitment phone systems that bring people together
Get in touch to find out more
Enhance your communications
with VoIP for recruiters
Communications are at the heart of everything recruitment agencies do. Whether you are interacting with colleagues, or potential candidates and employers, having a reliable phone system is crucial.  
High-quality recruitment phone systems are all about connecting people. By moving to our cloud-based VoIP phone system, recruiters can make and receive calls wherever they are – whether that is in the office speaking to candidates or on the road visiting recruiters.
A fully flexible option, our VoIP phone system can easily grow as your business does and is delivered with a wide array of simple to operate call management features that will improve your communications and your productivity.
Ready to add a recruitment phone system to your business?
Create seamless interactions with VoIP for recruiters
Reduce admin & increase productivity
We understand that quick access to your client data can make a huge difference when it comes to recruiting for a new role. Our VoIP integration software connects all the leading CRM platforms (Bullhorn, RDB Pro net, Voyager and Zoho Recruit, to name a few) to your system, so your team can automatically view client details as soon as a call is received. This allows them to reduce time spent on administration by being able to update interaction records instantly.
Provide a collaborative workforce
With an ever-increasing flexible work environment, now is the time to invest in an easily accessible and secure telephone system that enables your staff to connect from the office, at home or on the move. From conference and video calls, to chatting and file sharing, a phone system for recruiters allows your workforce to collaborate efficiently regardless of their location.
Ensure every call is answered
For a recruitment agency, every call is important. With the 'Ring Everywhere' feature we guarantee that a call will never be missed again. The system can be configured so multiple office extensions and mobile phone numbers can all ring at the same time meaning only one phone number needs to be given out.
A full communication solution
In addition to providing a market-leading VoIP phone system for recruiters, we can also enhance your connectivity solutions with superfast and reliable internet connections that work to ensure you have the best communication tools available to place the right candidate with the right job.
Implement VoIP for recruiters
into your organisation
Our Sector Specific Solutions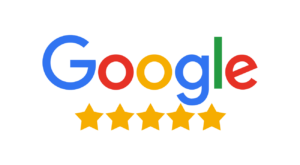 "We have been using xoomtalk for our soft phone business landline number. Charlotte Pree was most helpful on advising the service that would be most beneficial to the business. On a bank holiday weekend we discovered that the phone we used for the app and number no longer worked. We contacted the helpline and they managed to change it over to another phone asap. Very impressed all round.."

"If you want excellent customer service then look no further than Charlie Pree and the team at xoomtalk. Every query is dealt with efficiently and professionally. The telephone and broadband system is second to none and invaluable to our business."

"We have broadband and VOIP services from Xoom and are very happy with the product. The team is very approachable and we feel like we are looked after. There has not yet been a need for technical support, but we feel confident that should it be needed, it will be prompt and effective!"

"Charlie is wonderful and the new IP telephone system is fabulous it connects everybody together within the business, whether working from home in the office and you can have an app on the phone. Even better you can transfer calls to people's extensions on whatever device they are using."

"Highly recommend Xoomtalk for any business with telecommunications needs. I've worked with Charlie and she is very knowledgable, super efficient and friendly. 5 stars to all the team aswell ."

"Xoomtalk have looked after the communication needs of Zapp for the past three years and I can not fault any aspect of their installation and support. It's always easy to make contact and help is immediate. They are now taking care of a much bigger install for us and their communication has exceeded my expectations. Thank you so much for helping us to grow our business."

"We've been using Xoom Talk for a while now for hosted VOIP phones, incredible team, both Sales and Tech should there be any issues. I usually deal with an engineer by the name of Simon. An absolute pleasure to work with, extremely knowledgeable. He know his stuff and always helpful in assisting and giving advice. A huge asset to Xoom. Highley recommendable company to use, very professional all the way."

"Superb service, the team listened carefully to our requirements and created an excellent bespoke VOIP solution at a great price. Technical support excellent too. Have been with Xoomtalk for 2 years and have great working relationship with the team."

"Charlie was extremely helpful when we discussed switching our analogue system over to voip. Her expertise was second to none and could not have done enough for us. The engineer set the system up very quickly out of hours and explained how the system works to the team, we are extremely please with our telephone handsets and the savings we have made through using Xoomtalk.."

"Have had such amazing service from Xoomtalk. The whole team are great especially Charlie who is so knowledgeable and helpful."

Please fill in the form below and outline your requirements and we will get back to you.